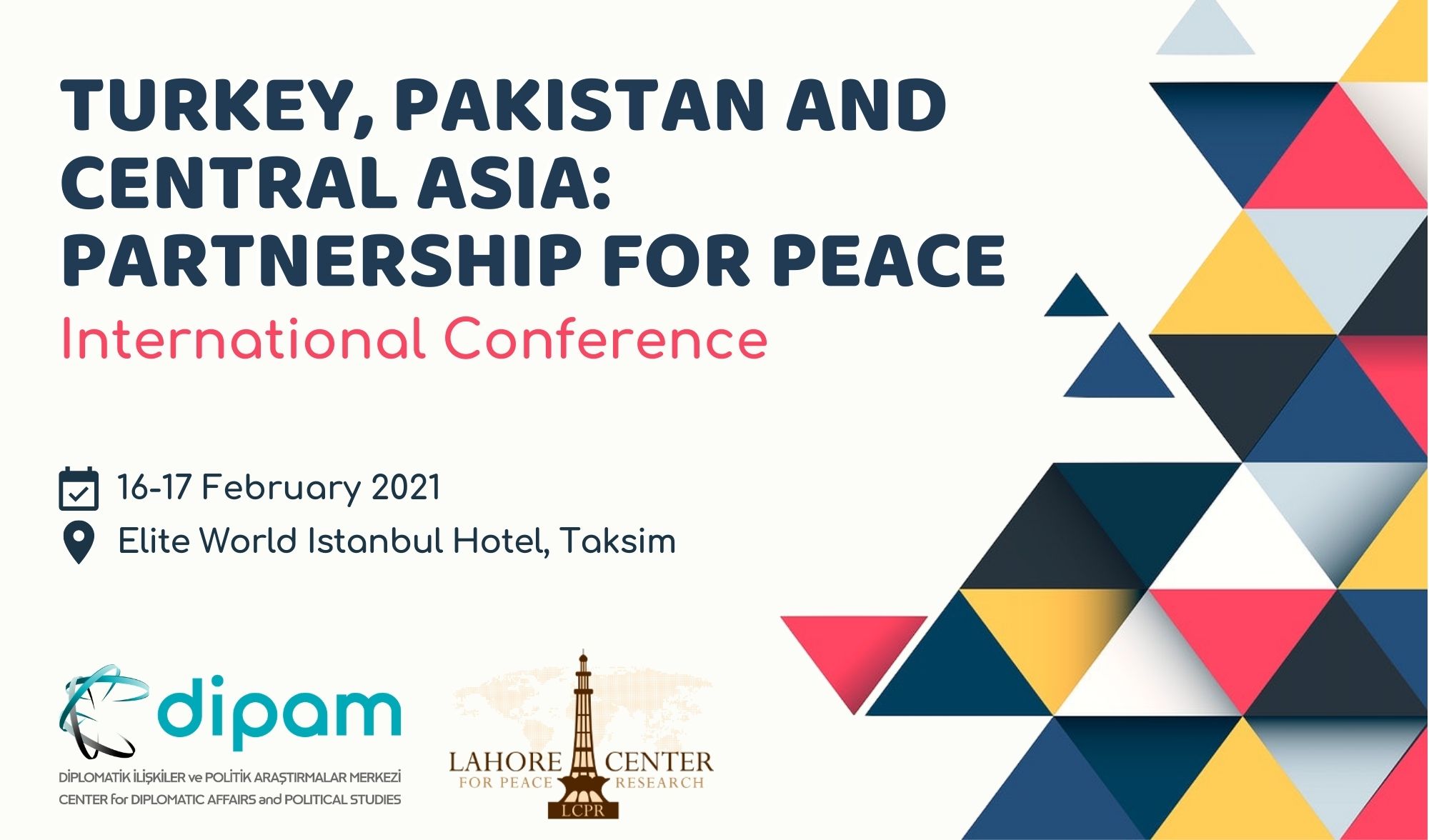 "Turkey, Pakistan, Central Asia: Partnership for Peace" International Conference
Turkey, Pakistan and the Central Asian Republics, which has maintained a strong friendship and strategic cooperation in the region long time, are capable of putting their subjective ideas into action with their intellectual maturity to make the contribution for the establishment of global peace. All parties of these advocate basic principles of peace and mutual respect, and thus feel it obligatory to bring together all those who wish to contribute to the noble cause of peace and interdependence.
In this context, an International Conference jointly hosted by DİPAM (Center for Diplomatic Affairs and Political Studies) and LCPR (Lahore Center for Peace Research) will be on February 16 to 17, 2021 at Elite World Istanbul Hotel in Istanbul/Taksim. The conference aims to inspire a conversation across various stakeholders to contribute to the discourse on challenges and opportunities inherent in building a prosperous and peaceful future for all nations, cultures and societies.
Final Report
Photo Album