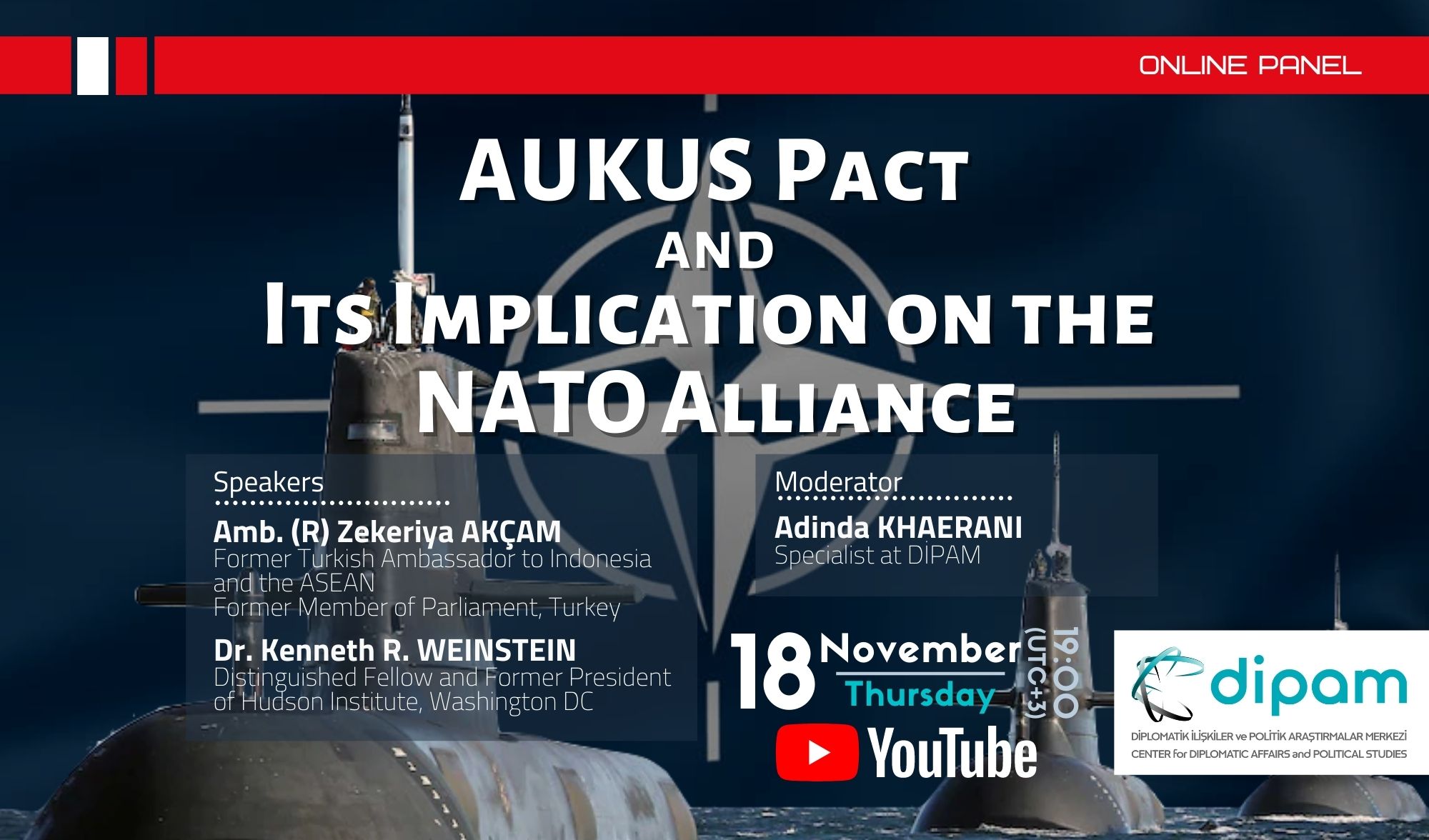 "AUKUS Pact and Its Implication on the NATO Alliance" Online Panel
Recent developments in the Indo – Pacific region have contributed to the security partnership among the US, UK and Australia. The security agreement that was announced in September of this year will allow Canberra to build nuclear-powered submarines and underwater drones for the first-time using technology provided by the US and the UK. This agreement is understood to deter Beijing's assertiveness in the region, especially in the South China Sea and comes on the heels of deteriorating relations between Australia and China.
France feels betrayed by the pact and took the unprecedented step of withdrawing its ambassadors to the US and Australia. Although Washington and Paris seem willing to move forward, there are questions surrounding the broader implication of this tripartite agreement on the NATO alliance. The panel discussion is aimed at obtaining insights from the leading experts Ambassador (R) Zekeriya AKÇAM and Dr.Kenneth R. WEINSTEIN under the moderation of Adinda KHAERANI, Specialist at DİPAM.